Sponsored Links
This page contains the Bauchi State Scholarship Application Guidelines and a List Of Accredited Bauchi State Scholarship Registration Centers And Their Locations.
Bauchi State Scholarship Application Guidelines
What does the Bauchi State Government Scholarship Offer?
The scholarship provides a means of taking a responsible child to study or giveaway a contribution to the needy once based on some considerations.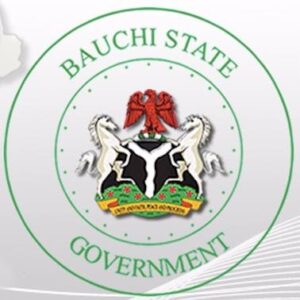 12,514 Bauchi State Government

Applicants
706

Bauchi State Government

Accredited Registration Centers
Education is the foundation upon which we build our future.
Alone we can do so little, together we can do so much.
Education is one of the most powerful things in life. It allows us to find the meaning behind everything and helps improve lives in a massive way.
Education gives us an understanding of the world around us and offers us an opportunity to use that knowledge wisely
Irrespective of race, creed, and gender, education makes it possible for people to stand out as equal with all the other persons from different walks of life.
Overall, education is the platform that makes it possible to defeat all barriers.
Bauchi State Government Scholarship

Accredited Centers

List Of Accredited Centers And Their Locations
| # | Center Name | Addrees | State | LGA |
| --- | --- | --- | --- | --- |
| 1 | Jaiz Integrated Concept | Murtala Muhd way Adjecent to Scholarship Board Bauchi | Bauchi | Bauchi |
| 2 | NoorSoft Global Resource | noorsoftglobalresource@gmail.com | Bauchi | Bauchi |
| 3 | Sheik Ja'afar Mahmud Adam ICT services | Gwallaga Juma'at Mosque Bauchi | Bauchi | Bauchi |
| 4 | UMHABA CYBER CAFE | LIMAN MAHMOOD STREET, NEAR DANGIKKA PRIMARY SCHOOL | Bauchi | Bauchi |
| 5 | Jikansambo Computers | Liman Mahmoud Street, Bauchi | Bauchi | Bauchi |
| 6 | J-MD ICT AND TRAINING CENTER LTD | NEW GRA, BANK ROAD BAUCHI, BAUCHI STATE | Bauchi | Bauchi |
| 7 | Professor Iya Abubakar resource limited, bauchi | State library complex, Bauchi | Bauchi | Bauchi |
| 8 | One Star ICT Consult | No. 18 Alh. Auwalu Shopping Complex Near Under 5 Clinic Jahun Bauchi | Bauchi | Bauchi |
| 9 | ABUBAKAR AMINU nuhu | Azare, Nasarawa A | Bauchi | Katagum |
| 10 | DANATAGO INTEGRATED VENTURES LTD | NO 13 ADJACENT NINGI UPPER SHARIA COURT, NINGI, BAUCHI STATE | Bauchi | Ningi |
| 11 | Alzam Intergrated services | shop No.A12 New Patients Market ATBU Teaching Hospital SMCS shopping complex Bauchi | Bauchi | Bauchi |
| 12 | Abuyasir Computer | Nasarawa A Giade Road. azare | Bauchi | Katagum |
| 13 | Idris | Kirfin kasa | Bauchi | Kirfi |
| 14 | Abdullahi Abubakar Yalo | Federal low cost near isa ali fantami | Bauchi | Alkaleri |
| 15 | Alkaleri kofar fada | Alkaleri, Bauchi | Bauchi | Alkaleri |
| 16 | Azaco Trust Nig. ltd | Tatari Ali Quarters Azare | Bauchi | Katagum |
| 17 | ATBU | Liman abbah road | Bauchi | Jamaare |
| 18 | FADERAL UNIVERSITY OF KASHERE | GOMBE | Bauchi | Ganjuwa |
| 19 | Maryam Kima Enterprises | No: 102 Tudun Alkali Railway Road | Bauchi | Bauchi |
| 20 | Bauchi state college of agriculture | Bauchi state college of agriculture | Bauchi | Bogoro |
| 21 | Adams enterprises | Kofar dumi behind Baba ma aji Abubakar primary school | Bauchi | Bauchi |
| 22 | Sarkin Ruwa Com | Tambari Shops, Tambari Housing Estate Bauchi, Bauchi State | Bauchi | Jamaare |
| 23 | Ibrahim Mahmoud Ibrahim | New Gra Bauchi | Bauchi | Bauchi |
| 24 | Livestock business | Futuk kwana district | Bauchi | Alkaleri |
| 25 | Super Star Computerz Tafawa Balewa | Opposite Farmer's market Nahuta Tafawa Balewa | Bauchi | Tafawa Balewa |
| 26 | VIGOROUS TECHNOLOGY | Kobi Street | Bauchi | Bauchi |
| 27 | jambncc PTC aminu saleh college of education | Aminu saleh college of education | Bauchi | Katagum |
| 28 | DIGITAL VILLAGE COMPUTER CENTRE | No 1 Ningi Road Federal Low Cost Bauchi | Bauchi | Bauchi |
| 29 | ATBU GUBI1 | Gubi campus, Atbu Bauchi | Bauchi | Gamawa |
| 30 | 216 ENERGY LIMITED | Kafin kuka | Bauchi | Katagum |
| 31 | MMD MULTI GLOBAL WORLD | NO. 02 KOFAR DUMI ROAD KANDAHAR STREET | Bauchi | Bauchi |
| 32 | KATARKO NIG LTD | Gumau Toro LGA Bauchi state | Bauchi | Toro |
| 33 | SUNRISE COMPUTER SOLUTION | NO.1 GIDAN DEPUTY OPPOSITE IDI MAZA JUNCTION, MAGAMA GUMAU TORO | Bauchi | Toro |
| 34 | BRAIN WORK ICT SOLUTION | Jahun wayan makafi | Bauchi | Bauchi |
| 35 | AMBAKO | Bakin kasuwan durr Ward Dass LGA bauchi state | Bauchi | Dass |
| 36 | Dattawa Computer Center | Gwallaga Mosque Opposite Bauchi Institute for Arabic and Islamic Studies, Bauchi | Bauchi | Bauchi |
| 37 | MAHMOUD DANJUMA SALIHU | NASARAWA JAHUN BAUCHI STATE | Bauchi | Bauchi |
| 38 | Nasrycool Ventures | No. 133 Anguwar Rimi Jos | Plateau | Jos North |
| 39 | ABUBAKAR SHU'AIBU MULTI GLOBAL VENTURE DASS | NO. 7 ALONG TAFAWA BALEWA ROAD, DASS, BAUCHI | Bauchi | Dass |
| 40 | ZEROODAY TECHNOLOGY | No. 61 ilela plaza by CBN roundabout Bsuchi | Bauchi | Bauchi |
| 41 | College Of Health Technology Ningi | Kano-Bauchi Road Ningi | Bauchi | Ningi |
| 42 | Hafali enterprise | Opposite boys hostel FEDERAL UNIVERSITY LAFIA | Nasarawa | Lafia |
| 43 | JD MAGAJI ENTERPRISE LIMITED | 5 Sabon Kaura behind ATBU Bauchi | Bauchi | Bauchi |
| 44 | Assydeeque Computers | Wase Road Dengi | Plateau | Kanam |
| 45 | Alti Muhammad Enterprise | Unguwar wawa, Ningi local government area | Bauchi | Ningi |
| 46 | YELLOW GLOBAL COMMUNICATIONS AND GENERAL SERVICES GIADE | No 18 Bakin Tasha Giade,Giade LGA | Bauchi | Giade |
| 47 | GORI COMPUTER | OPPOSITE TAFAWA BALEWA LOCAL GOVERNMENT SECRETERIAT BUNUNU BAUCHI | Bauchi | Tafawa Balewa |
| 48 | Albarka Computer World and Business Centre | Zango Federal Low Cost Bauchi | Bauchi | Bauchi |
| 49 | NASFAT GENERAL MERCHANDISE & TRADING SERVICES | Nassarawa jahun Bauchi state | Bauchi | Bauchi |
| 50 | Ambatile Computers Wase | Ameeda Plaza State Low Cost Wase | Plateau | Wase |
| 51 | DAMHA GENERAL ENTERPRISES | No. 3 Hamza plaza Beside SUBEB near Awalah round abound Bauchi, Bauchi State | Bauchi | Bauchi |
| 52 | A_Thought Show | Chinade, Katagum LGA Bauchi | Bauchi | Katagum |
| 53 | Abu Sulaiman Computer Centre | Gwallaga Mousqe Opposite Bauchi State Scholarship Bauchi | Bauchi | Bauchi |
| 54 | Vocational training | Tilden Fulani near market site | Bauchi | Toro |
| 55 | Central cyber cafe | Town Hall, Hardawa, Misau Local Government. | Bauchi | Misau |
| 56 | Day 'N' Night | ATBH Estate Bauchi | Bauchi | Dass |
| 57 | S Y computers | Kabwir Plateau State | Bauchi | Bogoro |
| 58 | MUSMAD COMPUTER BIZ CENTRE | 52 Galadima street Yelwa | Plateau | Shendam |
| 59 | A. Waziri Online | A. Waziri Online Darazo | Bauchi | Darazo |
| 60 | Amalbaji nig limited | Alkaleri | Bauchi | Alkaleri |
| 61 | Blai the best aluminum Nigeria limited | Idu abuja | Bauchi | Bauchi |
| 62 | Hamisu abdullahi | Tudun Wadan shall | Bauchi | Tafawa Balewa |
| 63 | MAHBUB GLOBAL CONCEPT | Bakin kura street near izala jumu'at mosque bauchi | Bauchi | Bauchi |
| 64 | AZ COMPUTER | NO. 01, OBASONJO ATIKU COMOLEX,YANDOKA ROAD, BAUCHI STATE | Bauchi | Bauchi |
| 65 | Danhujjaj Enterprises | Bacas Bauchi, Bacas Bauchi ATAPOLY | Bauchi | Toro |
| 66 | MU MARCHANT NIG ENTERPRISE | TSANGAYAR FALO BAKIN KASUWA MISAU | Bauchi | Misau |
| 67 | Digital Blue print | Alkaleri, Bauchi State | Bauchi | Alkaleri |
| 68 | Paul cafe | Bogoro | Bauchi | Bogoro |
| 69 | Dandada Multi Business Enterprises | No 05 Waziri Shop Opposite Bank Road Bauchi State | Bauchi | Bauchi |
| 70 | SULAIMAN & BROTHERS ALLIANCE | No: 7 Adama Shopping Complex Ningi, Bauchi State | Bauchi | Ningi |
| 71 | Al-Ihsan Printers/Computers Ningi | No. 77 Ahmadu Bello Way Ningi | Bauchi | Ningi |
| 72 | BINATEK INTEGRATED SERVICES LTD | SUG Cafe Federal Polytechnic Bauchi. The Federal Polytechnic, Bauchi. | Bauchi | Bauchi |
| 73 | A.B.K PROFESSIONAL ENVIRONMENTAL HEALTH SERICES | HAMZA PLAZA NEAR SUBEB BAUCHI, BAUCHI STATE | Bauchi | Bauchi |
| 74 | BAUCHI STATE UNIVERSITY GADAU | ITAS GADAU L.G.A BAUCHI STATE | Bauchi | Giade |
| 75 | Climax College of Education Bauchi | Railway Near Bauchi Meat Factory, Bauchi State | Bauchi | Bauchi |
| 76 | Sahir Investment Limited | NNPC Fuel Station, Gida Dubu Junction Maiduguri Road Bauchi | Bauchi | Bauchi |
| 77 | FULAFIA | P.m.b. 146, Lafia, Nasarawa State | Bauchi | Kirfi |
| 78 | TALIHQ | KASU MARKET, KADUNA STATE UNIVESITY, KADUNA | Kaduna | Kaduna North |
| 79 | ABU HANEEF COMPUTER ENTEPRISES | BAUCHI STATE UNIVERSITY, YULI CAMPUS BAUCHI | Bauchi | Bauchi |
| 80 | FATIMIYYA MULTIMEDIA DABAR KIFI AZARE | Matsango DABAR KIFI Azare | Bauchi | Katagum |
| 81 | ADNAN DIGITAL PRINT | T/SALMANU MAIDUGURI ROAD, BAUCHI | Bauchi | Bauchi |
| 82 | Dan Masani Sissika Company | Dorawa uku 3 Matsango Azare | Bauchi | Katagum |
| 83 | Seyoji Communications Nabordo | No.10 Faka Nabordo | Bauchi | Toro |
| 84 | Abbel dry | No1nguroje street shagari phase1 yola | Bauchi | Jamaare |
| 85 | CYBER CAFE AND BIZ CENTER TORO | SHOP NO. 1 WOMEN DEVELOPMENT CENTER ALONG SECRETARIAT TORO | Bauchi | Toro |
| 86 | Dandala Links | No. A41 Gombe Road | Bauchi | Bauchi |
| 87 | 5STAR COMPUTER SERVICES | MAIDUGURI BY PASS GIDA DUBU JUCTION OPPOSITE TO OVERHEAD TANK SHOP NO. 5 | Bauchi | Bauchi |
| 88 | Alfurqan | Bauchi | Bauchi | Alkaleri |
| 89 | Semantics software consultant | 05,Behind AU Bawuro fillings station | Jigawa | Kazaure |
| 90 | Ahmadu Adamu Mu'azu College of Education, Boto | ALONG MANGU ROAD BOTO | Bauchi | Tafawa Balewa |
| 91 | BUBIHA CHINADE | CHINADE DISTRICT | Bauchi | Katagum |
| 92 | WT&D | Makera, wunti street | Bauchi | Bauchi |
| 93 | MUDDASSIR ABUBAKAR | FADAMAR MADA BAUCHI | Bauchi | Bauchi |
| 94 | Mega star cafe | Bakin kasuwa | Bauchi | Ganjuwa |
| 95 | Future children Academy | Gamawa | Bauchi | Gamawa |
| 96 | Abkaree Global Communication | Along Yelwa Road | Bauchi | Bauchi |
| 97 | Baban khalifa ventures | Unguwar Kara darazo | Bauchi | Darazo |
| 98 | EXCELLENT COMPUTER SERVICES AND ACCESSORIES | Liman Mahmood Street, Opposite Dangikka Primary School Bakaro Bauchi | Bauchi | Bauchi |
| 99 | ASTRAL MODELS & TALENTS | 6 Dass Road Federal Low Cost Bauchi. | Bauchi | Bauchi |
| 100 | YUSUFARI INTERNET CAFE | KATSALLE KASUWAR KAJI AZARE BAUCHI STATE | Bauchi | Katagum |
Accredited Centers
List Of Accredited Centers And Their Locations
| # | Center Name | Addrees | State | LGA |
| --- | --- | --- | --- | --- |
| 1 | CODELX LTD | House No. 30, Old Bacas Quarters, Ran Road | Bauchi | Bauchi |
| 2 | M. Nura kingsoft office | Bayan fada | Bauchi | Misau |
| 3 | College of health technology Ningi | Ningi | Bauchi | Damban |
| 4 | GARU ISLAMIC COLLEGE OF HEALTH TECHNOLOGY BAUCHI | Sunday Awoniyi street New GRA Bauchi | Bauchi | Bauchi |
| 5 | Sweet orange multipurpose | Azare market place | Bauchi | Katagum |
| 6 | dala integrated services | No 15 T-junction street birim, | Bauchi | Alkaleri |
| 7 | Smart Communication | Alkali bello street Kasuwar kaji Azare | Bauchi | Katagum |
| 8 | ABUBAKAR ABDULSALAM | SHIRA DISINA | Bauchi | Shira |
| 9 | Naseer communication center | OLD KANO ROAD AZARE | Bauchi | Katagum |
| 10 | Seventy80 Communication | No. 5,Masallacin Kaura, Old Kano Road Azare, Azare Bauchi State | Bauchi | Katagum |
| 11 | ALIYU YAKUBU | Tugagari street dambam | Bauchi | Damban |
| 12 | New World Multi Global Resources (internet café and business center) | No.: 6 Mai Angale oils complex, CBN roundabout, Murtala Muhammed way Bauchi | Bauchi | Bauchi |
| 13 | SVTE Digital Center ATAPoly Bauchi. | School of Vocational and Technical Education ATAPoly Bauchi. | Bauchi | Bauchi |
| 14 | Top Technologies | No. 13, Gadau Road | Bauchi | Katagum |
| 15 | Emgee cafe | Bauchi state | Bauchi | Jamaare |
| 16 | JIDDA SCIENCE ACADEMY | NO.: C40C Danjuma Goje street Bauchi | Bauchi | Bauchi |
| 17 | ASSALAHA COMPUTER CENTRE | Liman Mahmood Street Kofar Idi Bauchi | Bauchi | Bauchi |
| 18 | Yakubu Tijjani Aminu | Sardauna Road sarkin udubo street | Bauchi | Katagum |
| 19 | AL-AMEEN COMPUTER CENTER | No. 14 MAKAMA PLAZA OPPOSITE JIBWIS II MOSQUE TILDEN FULANI TORO LGA BAUCHI STATE | Bauchi | Toro |
| 20 | Shira local government | 5 shira local government Bauchi state fada street line | Bauchi | Shira |
| 21 | D'money cafe | Toro Gumau | Bauchi | Toro |
| 22 | Abubakar Abdullahi Yari | No L11 sabagarin tulu toro LGA Bauchi state | Bauchi | Toro |
| 23 | Mega Star | Along kano road | Bauchi | Katagum |
| 24 | Kingsoft Computers Hardawa | Rimi B Federal low-cost, Hardawa | Bauchi | Misau |
| 25 | ABURASH CYBER CAFE | 03, DAFIDA STREET, TILDEN FULANI, TORO, BAUCHI STATE, NIGERIA | Bauchi | Toro |
| 26 | Sulaiman umar | Railway road, sabuwar kasuwa bauchi, bauchi state | Bauchi | Bauchi |
| 27 | M.A ABDULLAHI BUSINESS ENTERPRISES | NASSARAWA JAHUN STREET BAUCHI | Bauchi | Bauchi |
| 28 | HOPE LINK TECHNOLOGY SOLUTION & RESOURCE CENTRE | 001 Toro Secretariat Toro, Bauchi State | Bauchi | Toro |
| 29 | Abuhafsat Global Medical healthcare and Pharmaceutical service | No.3 Kawahi Street Tilden Fulani Toro L.G.A Bauchi State | Bauchi | Toro |
| 30 | WUROMADAKI CENTER | KIRFI MARKET | Bauchi | Kirfi |
| 31 | Zulmaareef Multimedia | Bauchi State University gadau | Bauchi | Itas/Gadau |
| 32 | USM Nigeria | No4&5 Muhd Ashir Plaza Idi Maza Junction Magama Gumau | Bauchi | Toro |
| 33 | Ultimate Cafe and Computer Service Magama | Opposite Jama'atu Central Mosque Magama Gumau | Bauchi | Toro |
| 34 | ADAMA SHOPPING COMPLEX NINGI | No 15 Adama Shopping Complex, Along Kano road Ningi. | Bauchi | Ningi |
| 35 | UNCLE YAKS 68 VENTURES | Jarawa Road, Federal low cost, Bauchi | Bauchi | Bauchi |
| 36 | GIYAYYA MULTIPURPOSE ENTERPRISE | NO 17 BIKIN TASHA GIADE | Bauchi | Giade |
| 37 | TEKU MULTIPURPOSE ENTERPRISE | NO 18 BIKIN TASHA GIADE | Bauchi | Giade |
| 38 | DAJIN DIGITAL COMPUTER SERVICES | Shop No. 17 Auwalu Ilelah Shopping Complex Jahun Bauchi | Bauchi | Bauchi |
| 39 | GAXALION DIGITAL AND NETWORKING SERVICES | No. 15 Unguwan Turaki Tilden Fulani | Bauchi | Toro |
| 40 | Muhammad Sani Shehu | No 226 Gombe Road Bauchi | Bauchi | Bauchi |
| 41 | Computer center | Wuntin Dada along Jos Road Bauchi | Bauchi | Bauchi |
| 42 | MAIKWALABE MULTI BUSINESS VENTURES | NO. 4 ISA YUGUDA CRESCENT NASSARAWA JAHUN BAUCHI | Bauchi | Bauchi |
| 43 | KMG | SARDAUNA ROAD.AZARE | Bauchi | Katagum |
| 44 | AREWA INTERNATIONAL ACADEMY | ATBUTH PATIENT MARKET | Bauchi | Bauchi |
| 45 | HAMISU LERE BRAIN TECH COMPUTER COMPANY | OPP. MAIN MARKET KAFIN MADAKI GANJUWA LOCAL GOVERNMENT | Bauchi | Ganjuwa |
| 46 | Aliyu haidar business centre | Warji LGA | Bauchi | Warji |
| 47 | Fatima wunti Business Center | B300 Wunti Street Bauchi | Bauchi | Bauchi |
| 48 | M GOBE COMPUTER SERVICES AND INTERNENT CAFE | NO. 211 RAILWAY ROAD OPPOSITE BAUCHI LGA GUEST HOUSE BAUCHI | Bauchi | Bauchi |
| 49 | Adamu Shehu | Azare | Bauchi | Katagum |
| 50 | Ibrahim, umar presidor ventures | Opposite shekal primary school, bauchi | Bauchi | Darazo |
| 51 | ALANSAR COMPUTER CENTRE | Dabar Makaho Azare | Bauchi | Katagum |
| 52 | BRIGHT INFORMATION TECHNOLOGY ACADEMY | 40 GIADE ROAD MATSANGO, AZARE BAUCHI STATE | Bauchi | Katagum |
| 53 | Mega star cyber cafe | Opposite GT bank jamaare Road azare bauchi state | Bauchi | Katagum |
| 54 | Wilkon Concept | No. 6 RCC Shopping Complex Tafawa Balewa | Bauchi | Tafawa Balewa |
| 55 | Hanan Enterprises Limited | No 12 Karofin Madaki Street Bauchi | Bauchi | Bauchi |
| 56 | Maisana'a Communication And General Enterprises | Opposite Central Primary School Darazo | Bauchi | Darazo |
| 57 | JIDDA COMMUNICATION AND ICT CENTER BAUCHI | MUDALWAL MARKET JUNCTIO, AIB FILLING STATION BAUCHI | Bauchi | Bauchi |
| 58 | SUFEE GLOBAL ENTERPRISES | NO. 5 & 6, BESIDE UNION BANK, OPPOSITE UNICEF BANK ROAD BAUCHI STATE | Bauchi | Bauchi |
| 59 | HD TECH. TECHNOLOGICAL SERVICES | SHP NO.3 ALKABIR PLAZA, OPPOSITE WIKKI FILLING STATION BAUCHI, BAUCHI STATE | Bauchi | Bauchi |
| 60 | AYJIBO GENERAL ENTERPRISES | BANK ROAD OPPOSITE UNICEF, BAUCHI, BAUCHI STATE | Bauchi | Darazo |
| 61 | ARAB-DANSIDI CREATIVE VISSION | NASSARAWA STREET ILELAH PLAZA BAUCHI STATE | Bauchi | Bauchi |
| 62 | SURRA INTERNET CAFE | Sabon gari | Bauchi | Katagum |
| 63 | HD TECH INTERNATIONAL RELIABLE SERVICE | NO E4 BABABA PLAZA BAUCHI WUNTI MARKET BAUCHI | Bauchi | Alkaleri |
| 64 | GOLDEN BUSINESS VENTURE | NO. D17 STUDENTS CENTER A. T. B. U BAUCHI, BAUCHI STATE | Bauchi | Bauchi |
| 65 | SM Musa AJ | Gidan sarkin gabas, Bauchi to dass road, Bauchi LGA | Bauchi | Bauchi |
| 66 | A A ALIKO ENTERPRISES | UNGUWAR TURUKI NEAR MRS FILLING STATION TIRWUN BAUCHI, BAUCHI STATE | Bauchi | Bauchi |
| 67 | FAIYAZ VENTURES | OPPOSITE KITABU FILLING STATION JAMAARE | Bauchi | Jamaare |
| 68 | Albayan general merchant &supplies | Markas street no.2 gidan dahala mabera | Bauchi | Bauchi |
| 69 | AD RUFAI COELEGS MISAU | OPP Faculty of Law , BASUG Misau | Bauchi | Misau |
| 70 | Mrs cyber cafe | Maiduguri by pass | Bauchi | Bauchi |
| 71 | NALHAJ VENTURES | NO. 6 BAKIN KASUWA, AZARE BAUCHI STATE | Bauchi | Katagum |
| 72 | Isahisatilde | Tilden Fulani | Bauchi | Toro |
| 73 | EMINASCO BUSINESS ENTERPRISE | Federal low cost makama new extension bauchi | Bauchi | Bauchi |
| 74 | Mahmoud Mai Ahmed | Mangari misau | Bauchi | Misau |
| 75 | SALISU DARAZO AND BROTHERS VEBTURES | NO. 14 IBRAHIM SAMINU TURAKI STREET, DARAZO, BAUCHI STATE. | Bauchi | Darazo |
| 76 | Ultimate Cyber Cafe | No B18 Rafawa Complex yandoka road Bauchi | Bauchi | Bauchi |
| 77 | HASSAN Dan Kato Global Enterprise Ningi | No 45 Jibrin Sankace Street Ningi | Bauchi | Ningi |
| 78 | DOUBLE T | Gida Dubu Housing Estate Bauchi | Bauchi | Bauchi |
| 79 | Kudan Zuma multipurpose global services | MARABAN LIMAN KATAGUM BAUCHI | Bauchi | Bauchi |
| 80 | DANBABA DIGITAL SERVICES LIMITED | RAILWAY ROAD BAUCHI | Bauchi | Bauchi |
| 81 | Kawu Usman Labaran | Unguwan Kara Darazo | Bauchi | Darazo |
| 82 | Lame computer center | Railway streets Bauchi. | Bauchi | Bauchi |
| 83 | AM TECH SOLUTIONS | Along Wamba Road, Akwanga, Nasarawa State | Nasarawa | Akwanga |
| 84 | SHAMZAK COMPUTER SERVICES | OPPOSTE RE INSURANCE HOUSE BAUCHI & NOW WE RELOCATE TO BANK ROAD NEAR NDIC BAUCHI | Bauchi | Bauchi |
| 85 | Gaidam Palace | Tashar Gadau Road Azare Bauchi State | Bauchi | Katagum |
| 86 | ALBABA COMPUTER ETHICS JARMAI | No. 4 Gwallameji along Dass Road Bauchi State | Bauchi | Bauchi |
| 87 | Centre for Information Technology, Akuyam | No. 2 Kankare Junction, Akuyam | Bauchi | Misau |
| 88 | Zakariya Business center | Nassarawa Jahun Bauchi | Bauchi | Bauchi |
| 89 | GIWO SCIENCE ACADEMY CBT BAUCHI | GIWO HOUSE NO. 6 AHMADU BELLO WAY BAUCHI | Bauchi | Bauchi |
| 90 | Allawa Computer Center Ltd | Sule Katagum Road, Azare | Bauchi | Katagum |
| 91 | Profit Acrade Limited | Federal university Dutse | Jigawa | Dutse |
| 92 | Hauya computers | Federal polytechnic Bauchi | Bauchi | Bauchi |
| 93 | Vassie Communication | Tilden Fulani | Bauchi | Toro |
| 94 | rahama business centre | Federal Low Cost Opposite National Open University of Nigeria Bauchi | Bauchi | Bauchi |
| 95 | SHAMZAK INTERNET CAFE 2 | OPPOSITE REINSURANCE HOUSE AND RELOCATED TO NO 2 BANK ROAD | Bauchi | Katagum |
| 96 | KATARKO NIGERIAN LIMITED | Gumau, Toro local government, bauchi state | Bauchi | Toro |
| 97 | KATARKO NIGERIAN LIMITED | GUMAU TORO LOCAL GOVERNMENT BAUCHI STATE | Bauchi | Toro |
| 98 | ABDUL ULTIMATE BUSINESS CENTER | Unimaid Campus | Bauchi | Bauchi |
| 99 | ABBAN WALID BUSINESS ENTERPRISES | Jahun Street Bauchi | Bauchi | Bauchi |
| 100 | AA cyber cafe | NASSARAWA JAHUN STREET BAUCHI | Bauchi | Bauchi |
Accredited Centers
List Of Accredited Centers And Their Locations
| # | Center Name | Addrees | State | LGA |
| --- | --- | --- | --- | --- |
| 1 | Annoor Multimedia | Kofar dumi Bauchi | Bauchi | Bauchi |
| 2 | AR-RAIHAN COMPUTERS GIADE | No. 8 Majejidda Street Giade, Giade LGA, Bauchi State | Bauchi | Giade |
| 3 | USMAN MUSA TUTULE COMPUTER CENTRE | FEDERAL UNIVERSITY DUTSE, JIGAWA STATE | Bauchi | Jamaare |
| 4 | THE EAGLE CYBER CAFE | BABABA PLAZA WUNTI MARKET BAUCHI | Bauchi | Bauchi |
| 5 | MASDA COMPUTER CAFE JAMA'ARE | abba kyari road bakin kasuwa jama'are | Bauchi | Jamaare |
| 6 | Premium Computer Center | No.2 Annur shopping complex Bauchi | Bauchi | Bauchi |
| 7 | A.M Malari Communication center | A.M Malari filling station Azare | Bauchi | Itas/Gadau |
| 8 | VERSATILE INTERNET AND COMPUTER OPERATION JAMAARE | NO. 15 JARMA JATAU ROAD, JAMAARE | Bauchi | Jamaare |
| 9 | Ib Abu Fatima | Anguwan Sarkin Hausawa Tilden Fulani | Bauchi | Toro |
| 10 | G B HASHIMU DIAMOND MULTIPURPOSE VENTURES | No. 15 BEHIND Vocational SCHOOL Bauchi | Bauchi | Bauchi |
| 11 | Boto unity development associations | Mu'azu street Boto, Tafawa Balewa LGA | Bauchi | Tafawa Balewa |
| 12 | S. Aska business center | Gadau Itas/Gadau | Bauchi | Itas/Gadau |
| 13 | denis Philemon jallo | martin giji | Bauchi | Tafawa Balewa |
| 14 | Sirajolism cable network cafe | Tahir computer opposite firsbank | Bauchi | Darazo |
| 15 | Auwal Enterprise | Nassarawa street | Bauchi | Bauchi |
| 16 | Azmind Computer Centre And Internet Café | No 5 opp. Alkhausar Medicine Store Matsango, Azare | Bauchi | Katagum |
| 17 | YELLOW SHOP | Nasarawa street, gwabba. | Bauchi | Bauchi |
| 18 | RAF ICT Solutions | Ahmadu Bello University Main Campus Samaru Zaria Kaduna state | Kaduna | Sabon Gari |
| 19 | AGC Cyber Cafe, Bauchi | Abubakar Tatari Ali Polytechnic, Bauchi | Bauchi | Bauchi |
| 20 | NAKOWA | University of Maiduguri | Borno | Maiduguri |
| 21 | Chinaderian embasy cafe and general service | Dutsen Tanshi junction Opp. Tanshi Pharmacy, Bauchi | Bauchi | Bauchi |
| 22 | Ghanee computer centre | Talba computer cafe | Bauchi | Bauchi |
| 23 | EL-ZAKARIYA COMPUTER CENTER ALKALERI | UNGUWAN SARKIN TASHA ALKALERI LGA | Bauchi | Alkaleri |
| 24 | Lazeez Computers and cafe | Tilden Fulani Toro LGA Bauchi State | Bauchi | Toro |
| 25 | ATTAISSEER CENTER FOR LANGUAGES AND ISLAMIC STUDIES | ALKALERI | Bauchi | Alkaleri |
| 26 | S.M.S CYBER CAFE | AZARE OLD ROAD, SHIRA OPPOSITE AHMAD MAI WALDA | Bauchi | Shira |
| 27 | Global Arts Cyber Cafe | No. 4, Nearby Central Mosque Azare road | Bauchi | Shira |
| 28 | Abduje internet cafe centre | Comprehensive secondary school, Kasuwar kaji Azare | Bauchi | Katagum |
| 29 | ZUNGUR FARM | NO. 22, YOLA STREET, JALINGO | Taraba | Jalingo |
| 30 | ADATA Cyber Cafe and Computer Academy | Opposite old police station Dambam | Bauchi | Damban |
| 31 | AMUS CAFE | Sade, Darazo LGA in Bauchi State | Bauchi | Darazo |
| 32 | Lawal Ya'u Musa | Igbo quarters bauchi | Bauchi | Bauchi |
| 33 | KHAIRAT BOOK SHOP AND COMPUTER CENTRE AZARE | Main Market Nasarawa B Azare | Bauchi | Katagum |
| 34 | Sagir Ibrahim | GOLDEN PEN RESOURCE ACADEMY BAUCHI | Bauchi | Bauchi |
| 35 | Shirawa Communication and general enterprises | Liman Adandaya street Misau Road Bauchi state Azare | Bauchi | Katagum |
| 36 | Buuli Enterprise | No.5 behind police station dutsen tanshi bauchi | Bauchi | Bauchi |
| 37 | A A. WAZIRI NIG ENTERPRISES | Police College Round About Kabala. Kaduna State. | Kaduna | Kaduna North |
| 38 | SNOWFALL COMPUTER TECHNOLOGIES | No C32, Dr. Sulaimanu Adamu shopping Complex Wunti Market Bauchi | Bauchi | Bauchi |
| 39 | Nersqcommunication Centre | Unguwar Saje Amadu Gamawa local government, Bauchi State Nigeria. | Bauchi | Gamawa |
| 40 | CSL COMMUNICATION NIGERIA | JAMA'AE ROAD AZARE, BAUCHI STATE | Bauchi | Katagum |
| 41 | Ubayo senior computer center | Abu Abdulbasid | Bauchi | Dass |
| 42 | B- Net computer | Dass park near old airport bauchi state | Bauchi | Tafawa Balewa |
| 43 | M-TECH BUSINESS CENTER | No. A05, ASCOE, Azare commercial area | Bauchi | Katagum |
| 44 | LANDO COMPUTER BUSINESS CENTER ALKALERI | MARAFA STREET ALKALERI | Bauchi | Alkaleri |
| 45 | ABU HANEEFA | Rafawa Complex Yando Road, Opposit ATBUTH Junction Bauchi | Bauchi | Bauchi |
| 46 | Elkasawi Collections | Unguwan Turaki,tilden Fulani | Bauchi | Toro |
| 47 | FAZAKA SMART VENTURES KATAGUM ZAKI LOCAL GOVERNMENT AREA | NO 4 UNGUWAR GABAS KATAGUM ZAKI LOCAL GOVERNMENT | Bauchi | Zaki |
| 48 | AL-IHSAN COMPUTER CENTER | Emirs Drive opp local government secretariat Bauchi, bauchi State | Bauchi | Bauchi |
| 49 | ElHashimi Computer Centre, Yashi | Yashi along Yankari road, Alkaleri LGA, Bauchi state | Bauchi | Alkaleri |
| 50 | ALBARKA INTERNATIONAL LIMITED | Bukka Tulai, kofar sarki,Toro LGA, BAUCHI STATE | Bauchi | Toro |
| 51 | U.M BABA INTERPRISES | adjacent LUKSHI PRIMARY SCHOOL BAUCHI | Bauchi | Bauchi |
| 52 | Bauchi state | Danjuma goje street bauchi | Bauchi | Bauchi |
| 53 | DJM COMPUTERS TRAINING & BUSINESS CENTRE | SHOP NO. 134 MARAFA STREET ALONG BAUCHI – GOMBE ROAD, ALKALERI, BAUCHI STATE NIGERIA | Bauchi | Alkaleri |
| 54 | BIN ABDULQADIR COMPUTER SERVICES AND GENERAL PUBLISHING | 25 MAKAMA NEW EXTENSION BAUCHI, BAUCHI, BAUCHI STATE | Bauchi | Bauchi |
| 55 | Bala | Kirfi local government | Bauchi | Kirfi |
| 56 | AS DISINA ENTERPRISE | NO 7 UNGUWAR YAMMA DISINA SHIRA LOCAL GOVERNMENT | Bauchi | Shira |
| 57 | Endclass Computer Centre | Makarahuta Inuwa Dahiru Road Azare | Bauchi | Katagum |
| 58 | ALANSAR COMPUTER AND INTERNET CAFE | WAMBAI SALIHU STREET DABAR MAKAHO AZARE BAUCHI STATE | Bauchi | Katagum |
| 59 | R Y business center | Nassarawa gate | Bauchi | Bauchi |
| 60 | Govt day secondary school II kofar wambai | Kofar Wambai, Bauchi | Bauchi | Bauchi |
| 61 | M.I.M STANDARD ENTERPRISES | HOUSE NO.B12 AJIYA ADAMU ROAD BAUCHI | Bauchi | Bauchi |
| 62 | B.A FUTUK NIGERIA LIMITED | Kandahar | Bauchi | Bauchi |
| 63 | Dankiri petroleum nigeria limited | Hadejia road KATAGUM ZAKI local government Bauchi state | Bauchi | Zaki |
| 64 | Tathbitil haqq islamiyya Kandahar bauchi | N0.10 Kandahar up new transformer bauchi | Bauchi | Bauchi |
| 65 | YSM COMMUNICATION | No. 2 Bakin Cross Azare Near Motor Park Azare Bauchi State | Bauchi | Katagum |
| 66 | FATA INTERNET CAFE JAMAARE | NORTH MAIN GATE JAMAARE | Bauchi | Jamaare |
| 67 | Nasir Ahmad Dambam | Dambam Local Gov't | Bauchi | Damban |
| 68 | HAQQ IT TECHNOLOGIES NG | BAKIN KASUWA AZARE | Bauchi | Katagum |
| 69 | pmb 1555,onitsha | Metallurgical training institute onitsha | Bauchi | Dass |
| 70 | Muhammad Abdullahi Shuaibu | BUK , Male Hostel Block H , Room 22 | Kano | Gwarzo |
| 71 | Abu-Ihsaan multi-Purpose Farm | 66 bakassi gwargwaje zaria | Kaduna | Zaria |
| 72 | Al-halal investment | Nasarawa primary School | Bauchi | Bauchi |
| 73 | UNIQUE DOTS TECHNOLOGIES | Wuntin Dada Main Market | Bauchi | Bauchi |
| 74 | Rahmaniyya Computer Center | Fada Street Kafin Madaki, Ganjuwa Local Government | Bauchi | Ganjuwa |
| 75 | SABON LAYIN KULETU AGRO ALLIED MULTIPURPOSE COOPERATIVE SOCIETY LIMITED | Kuletu Dass LGA Bauchi State | Bauchi | Dass |
| 76 | Awdi Convenient Elite Ventures | Hakimi Street, | Bauchi | Itas/Gadau |
| 77 | Warji | Warji LGA Bauchi | Bauchi | Warji |
| 78 | CA&ASSOCIATE NO. 5 KAFIN KUKA, AZARE | Kafin Kuka, Azare | Bauchi | Katagum |
| 79 | Diastole Agro Vet Services and Co Ventures | Dindima Galambi District Bauchi LGA Bauchi State | Bauchi | Bauchi |
| 80 | BELLOSON7 | Old Dass park Opposite Triple E Pharmacy New G.R.A Bauchi | Bauchi | Bauchi |
| 81 | SULEIMAN DAMBOJUWA ENTERPRISE | UNGUWAR YAMMA GIADE | Bauchi | Giade |
| 82 | MAISANDA GREEN GARDEN CAFE | MAISANDA GREEN GARDEN, PLOT 4 MURTALA MUHAMMAD WAY,ALONG FEDERAL LOWCOST BAUCHI | Bauchi | Bauchi |
| 83 | Landon computer business center | 08161275250 | Bauchi | Alkaleri |
| 84 | YABANYA PRINTING AND PAPER HOUSE NIGERIA LIMITED | Unguwar Jaki Street Bauchi, Bauchi State | Bauchi | Bauchi |
| 85 | Hamdala Computer Center Bauchi | No 3 Close ECWA Church Alkaleri LGA Bauchi State | Bauchi | Alkaleri |
| 86 | QUICK FIX COMPUTER CENTRE | OPPOSITE YELWAN TUDU MARKET, BAUCHI, BAUCHI | Bauchi | Bauchi |
| 87 | MANNIRU HALILU ENTERPRISES | GWALLAGA BAUCHI | Bauchi | Bauchi |
| 88 | SULAIMAN SHEKAL GLOBAL VENTURES | Shop no4 sheikh dahiru bauchi opposite gdss kofar wambai Bauchi Bauchi | Bauchi | Bauchi |
| 89 | ON-LINE REGISTRATION AND GENERAL COMPUTER SERVICES | Bauchi State House of Assembly | Bauchi | Kirfi |
| 90 | LATE ALHAJI GARBA ABARE ULTRA MODERN CAFE | OPPOSITE CENTRAL MARKET MISAU LGA | Bauchi | Misau |
| 91 | Mr. White Cyber Cafe | No.5 Back-Side Federal University Dutse, Jigawa State | Jigawa | Dutse |
| 92 | PRINCE PRINTING PRESS | UNGUWAR JAKI STREET BAUCHI, BAUCHI STATE | Bauchi | Bauchi |
| 93 | BODODO MULTI-GLOBAL CONCEPTS | S 13 MAKAMA JAHUN BAUCHI | Bauchi | Bauchi |
| 94 | Logic Brainware Ltd | No 6, YandoKa Road, Bauchi | Bauchi | Bauchi |
| 95 | Geekscape Technologies Inc | No 199 A S Muhammad House Bauchi Road Jos | Plateau | Jos North |
| 96 | Saflaj Solution | Opposite science Darazo | Bauchi | Darazo |
| 97 | Minshawy Computer Gumau | Gumau Sarkin Street Gumau | Bauchi | Toro |
| 98 | AL-DISINAWEE ENTERPRISE | No. 11 Bakin kasuwa, Disina | Bauchi | Shira |
| 99 | SKYNET INFORMATION TECHNOLOGY INSTITUTE, JOS | NO 15/16 NEAR ZOLOLO JUNCTION, BAUCHI ROAD JOS, PLATEAU STATE | Plateau | Jos North |
| 100 | yluckstar computer business enterprise bauchi | No5 amaza shopping plaza gongola road new GRA BAUCHI | Bauchi | Bauchi |
Accredited Centers
List Of Accredited Centers And Their Locations
| # | Center Name | Addrees | State | LGA |
| --- | --- | --- | --- | --- |
| 1 | AHLULL KHAIR | RE-INSURANCE HOUSE AHMADU BELLO WAY BAUCHI STATE | Bauchi | Bauchi |
| 2 | HOPE LINK TECHNOLOGY | BA-DATEES NODDOI UPSTAIRS MAGAYAKI PLAZA TORO | Bauchi | Toro |
| 3 | SHAGARI SIYI NIG. | Janruwa Near NTA | Bauchi | Bauchi |
| 4 | Solmax Technologies | No 71 Millennium Quarters opposite POWA Shopping Complex Yelwa Bauchi | Bauchi | Bauchi |
| 5 | ALFIJIR ENTERPRISES COMPUTER CENTER | Kirfi cheledi unguwar kudu | Bauchi | Kirfi |
| 6 | mubarak internet Cyber cafe | Yankari shopping complex | Bauchi | Bauchi |
| 7 | abu bushra | bauchi | Bauchi | Bauchi |
| 8 | N.A.D GLOBAL CONCEPT | University of Maiduguri | Bauchi | Tafawa Balewa |
| 9 | Kungu Integrated services limited | No. 1 Rabi Abdu One Shopping Complex Matawalle Street, Misau | Bauchi | Misau |
| 10 | BILHAQ BOYS AND GIRLS ACADEMY | BRC QTRS TUDUN SALMANU BAUCHI | Bauchi | Misau |
| 11 | Yayari Warji Enterprise | KATANGA WARJI | Bauchi | Warji |
| 12 | Martaba Communications | No. B31 AIB Plaza Nasarawa round about Bauchi | Bauchi | Bauchi |
| 13 | RAB BEAUTY VENTURE | Bakaro street | Bauchi | Alkaleri |
| 14 | ISHAKA MUHAMMAD KANI | KAFIN MADAKI GANJUWA LGA BAUCHI STATE | Bauchi | Ganjuwa |
| 15 | SULAIMAN & BROTHERS ALLIANCES | 04 Behind Manu Primary School Ningi | Bauchi | Ningi |
| 16 | Rajabtech Integrated service | Opp Abubakar Tatari Ali, Bauchi Main gatee | Bauchi | Bauchi |
| 17 | ZAIFMA Computers | Kofar Dumi Behind Jordan Jama'at Mosque Bauchi, Bauchi State | Bauchi | Bauchi |
| 18 | FICONS COMPUTER | Gwallameji opp federal poly bauchi | Bauchi | Bauchi |
| 19 | Bakin hanya upstair Yana | Bakin hanya upstair yana | Bauchi | Shira |
| 20 | Zemawa global ventures | No 3 sarki street Riminzayam toro L GA bauchi state | Bauchi | Toro |
| 21 | M M Ahmad ICT Centre | Hardawa District, Misau L.G.A, Bauchi state. | Bauchi | Misau |
| 22 | Danshehu Graphics | Gwabba bauchi | Bauchi | Ganjuwa |
| 23 | Skalerhtech | Atbu | Bauchi | Katagum |
| 24 | Danbanawa Khalid Bin Walid Academy | Opposite Veterinary Clinic Dambam | Bauchi | Damban |
| 25 | Wight shells | No1. Bello Khaliel Housing Estate, Block 1 | Bauchi | Zaki |
| 26 | Aliyu Idris | Moduganari bye pass | Borno | Maiduguri |
| 27 | GUMA GLOBAL LIMITED | Makera street bauchi | Bauchi | Bauchi |
| 28 | Abdullahiabdulkadir | Kari kano road | Bauchi | Darazo |
| 29 | IQRA INTEGRATED ACADEMY SADE | No.21, NEAR JIBWIS JUMA'AT MOSQUE, SADE, BAUCHI STATE | Bauchi | Darazo |
| 30 | KHALAZH & CO LIMITED | AJIYA ADAMU ROA, OPPOSITE BABA SIDI PRIMARY SCHOOL BAUCHI | Bauchi | Bauchi |
| 31 | Hafizah enterprise | New market lafiya | Nasarawa | Lafia |
| 32 | MR TORO TECHNOLOGY SOLUTION | Toro LGA Sectreteriat, Road Opposite Toro Mini Stadium Toro | Bauchi | Toro |
| 33 | POLICE MULTIMEDIA LIMITED | Dass Park | Bauchi | Bauchi |
| 34 | BL Electric Enterprises (Printing Press) | Yankari Mass Transit | Bauchi | Bauchi |
| 35 | GIWO CYBER CAFE & BUSINESS CENTER BAUCHI | No 6 Giwo House Ahmadu Bello way, Bauchi | Bauchi | Bauchi |
| 36 | Hauwa Bitaro Global | Along Kwoi-Keffi Express Way Sabon Gari Kwoi | Kaduna | Jaba |
| 37 | AMALAR International | Bauchi State | Bauchi | Tafawa Balewa |
| 38 | Elders Group Cyber Cafe | Federal Lowcost Bauch | Bauchi | Bauchi |
| 39 | DRAGON SYNCO Computer Services | Federal low cost bauchi | Bauchi | Bauchi |
| 40 | Dan Kauye Business Center | Nassarawa jahun,adjucent city store | Bauchi | Bauchi |
| 41 | TAMBARI COMPUTER CENTER | Shop No. 1 block E Gwallaga Juma'at Mosque Bauchi | Bauchi | Bauchi |
| 42 | kms Internet Cafe | Tashar Gadau Road Azare | Bauchi | Katagum |
| 43 | KHALID A.D.Z MULTI GLOBAL SERVICES | NO. 8 AHMADU BELLO WAY, BEHIND TREASURY OFFICE BAUCHI, BAUCHI STATE | Bauchi | Bauchi |
| 44 | JEEDOCLASSIC | COLLEGE CAFETARIA COELEGS MISAU | Bauchi | Misau |
| 45 | BUTAWA INTEGRATED FARM HOUSE | NO 26 AHMAD ABDULKADIR ROAD BAUCHI BANK ROAD, BAUCHI STATE | Bauchi | Bauchi |
| 46 | LG COMPUTERS TAFAWA BALEWA | TAFAWA BALEWA | Bauchi | Tafawa Balewa |
| 47 | Zabhs Computer and Business Center | No 22 Matawalle Street Misau | Bauchi | Misau |
| 48 | Salam Computer Services | Magama Gumau, ToroLGA, Bauchi State. | Bauchi | Toro |
| 49 | GOOGLE-FAST TECHNOLOGIES | NO. 1 YANDOKA ROAD BESIDES DSS OFFICE BAUCHI STATE | Bauchi | Bauchi |
| 50 | JUALLEX WILLTICO NIG ENTERPRISES | BEHIND JAIZ BANK, ATBU YELWA CAMPUS, BAUCHI, BAUCHI STATE. | Bauchi | Bauchi |
| 51 | Yuza intergrated service | General hospital road itas | Bauchi | Itas/Gadau |
| 52 | Kasuwar Dorawa Jahun Bauch Taqwa Youth Multipurpose Cooperative Society Limited | Kasuwar Dorawa Jahun Bauchi | Bauchi | Bauchi |
| 53 | ALRAHAMANIYYA COMPUTER BUSINESS ENTERPRISES | NO 2 MINISTRY OF WORKS QUARTER NEAR FERMA OFF BANK ROAD BAUCHI STATE | Bauchi | Bauchi |
| 54 | BYTE LEADS SOLUTION | SUITE C5 UMMI PLAZA OFF, ZARIA ROAD KANO | Kano | Kano Municipal |
| 55 | Digital Techz Multi-Global Service Limited (DTGMS) | Shop No. 7/8 Hamza Plaza Awalah Before Awalah Roundabout Bauchi, Bauchi State | Bauchi | Bauchi |
| 56 | YT computer Center Liman katagum | Unguwan Tafida Liman katagum | Bauchi | Bauchi |
| 57 | UHBAJUWA COMPUTER CENTRE | Kukadi street misau | Bauchi | Misau |
| 58 | University of Maiduguri | Borno state Nigeria | Borno | Maiduguri |
| 59 | COE Darazo | MDGS Library | Bauchi | Darazo |
| 60 | AYA PRESS AND MULTIMEDIA COMMUNICATION | SHAGUNA TARA, TIRWUN EMIR ROAD BAUCHI BAUCHI STATE | Bauchi | Bauchi |
| 61 | MWA-YASL ICT | No. 1 Market Road, Kwablang, Lusa, Bogoro LGA Bauchi State | Bauchi | Bogoro |
| 62 | A.S.B COMPUTERS | BUNUNU, TAFAWA BALEWA LOCAL GOVERNMENT, BAUCHI STATE | Bauchi | Tafawa Balewa |
| 63 | U. ISIYAKA COMPUTER AND SERVICES AND ENTERPRISES | No 12 Ga Allah street Bununu central Dass | Bauchi | Dass |
| 64 | BUHARI I. AGRO-ALLIED AND ENTERPRISES | MUMMINNI STREET TSOHON GARI DASS | Bauchi | Dass |
| 65 | KUNGU INFORMATION TECHNOLOGY CENTER MISAU | MATAWALLE ROAD MISAU | Bauchi | Misau |
| 66 | NURSHMAID TECHNOLOGY | ILELA PLAZA/KOBI STREET BAUCHI | Bauchi | Bauchi |
| 67 | ABDULRASHID ALHAJI SABO | Ahmad Adamu Muazu Rord Katangan Warji | Bauchi | Warji |
| 68 | HABU LAWAN COMPUTER CENTER | WUNTIN DADA ALONG JOS ROAD BAUCHI STATE | Bauchi | Kirfi |
| 69 | NENNE GENERAL ENTERPRISE | 29, NASSARAWA QUARTERS | Bauchi | Damban |
| 70 | Yieldagro Nigeria limited | Azare | Bauchi | Katagum |
| 71 | gfastcybercafe | gfastcybercafe | Bauchi | Bogoro |
| 72 | Babaji Computer center and metal work | Nassarawa street Bauchi | Bauchi | Bauchi |
| 73 | Abdullahi computers | Kofar dumi bauchi | Bauchi | Bauchi |
| 74 | Don Yakx Business Centre | Opposite Yelwa Police Barracks Bauchi, Bauchi State | Bauchi | Bauchi |
| 75 | Audu Elvis | Fadan karshi | Kaduna | Sanga |
| 76 | BAUCHI | Tudun Alkali Railway Road Bauchi | Bauchi | Kirfi |
| 77 | MAIMUNAT AND SONS | PASCAL PATRICT STREET, BEHIND STADIUM BAUCHI. | Bauchi | Bauchi |
| 78 | Dyt mahmood ibrahim ghani computer center | Unguwar fulani liman katagum | Bauchi | Bauchi |
| 79 | Richminds ventures LTD | Nasarawa B Azare Bauchi State | Bauchi | Katagum |
| 80 | steveart computers | Near High Tension Rafin Zurfi Bauchi Nigeria | Bauchi | Bauchi |
| 81 | usman yahaya shehu | darazo online | Bauchi | Darazo |
| 82 | Nasiru Adamu | Udubo district gamawa LGA, Udubo district gamawa LGA | Bauchi | Gamawa |
| 83 | LAST GENERATION ICT | NO. 1 LAYIN MAHAUTA MAGAMA GUMAU TORO LGA BAUCHI STATE | Bauchi | Toro |
| 84 | ZUNGUR KOGI PRINTING AND PRESS | ZUNGUR MARKET | Bauchi | Bauchi |
| 85 | JABBAMACAFE | NIGERIAN POSTAL SERVICE NINGI OFFICE | Bauchi | Ningi |
| 86 | Rumawa Computers and Services | NO. QQ3 LAFIYA ROAD FELLOWSHIP BUILDING KAWO KADUNA | Kaduna | Kaduna North |
| 87 | Sani mikaila comprehensive college ICT Center | No.34 Rikkos new layout jos, plateau state | Bauchi | Bauchi |
| 88 | Digital kwaro computers | No 2. Opposite Toro road federal lowcost Bauchi | Bauchi | Bauchi |
| 89 | Zenith Cyber Cafe | Ibrosuluda Plaza . Keystone Bank, Abdulkadir Ahmed road Bank road Bauchi | Bauchi | Bauchi |
| 90 | E5 cafe | Gwallameji Bauchi state | Bauchi | Bauchi |
| 91 | Kyangani Enterprise Limited | Abubakar Tatari Ali Polytechnic Bauchi | Bauchi | Bauchi |
| 92 | bluezonekafe | ADAMU TAFAWA BALEWA COLLEGE OF EDUCATION KANGERE | Bauchi | Bauchi |
| 93 | NUJES NATIONAL BODY CAFE | Muhammad wabi street Jama'are | Bauchi | Jamaare |
| 94 | Malabu Online Pit | Tudunwada Gombe | Gombe | Gombe |
| 95 | ZIZZLAND AGROVENTURES | 20. POWA SHOPPING COMPLEX, AHMADU BELLO WAY, BAUCHI | Bauchi | Bauchi |
| 96 | Na kowa Nigeria Limited | Yalanguruza Quarter Gombe state Nigeria | Gombe | Gombe |
| 97 | Bill and Melinda Gates College of Health Technology, Ningi. | Along Bauchi – Kano Road Ningi Local Government, Bauchi State. | Bauchi | Ningi |
| 98 | Zaki lga unguwar abuja | Bauchi state | Bauchi | Zaki |
| 99 | Billion's impressive prints | Bauchi road no:29/8 | Plateau | Jos North |
| 100 | TILAWA SCHOOL | Dutsen Tanshi Street Jahun Bauchi | Bauchi | Bauchi |
Accredited Centers
List Of Accredited Centers And Their Locations
| # | Center Name | Addrees | State | LGA |
| --- | --- | --- | --- | --- |
| 1 | Mohbak Global Enterprise | Near Ministry of Natural Resource, Dass Pack, Bauchi, Bauchi State. | Bauchi | Bauchi |
| 2 | Imo State | oweri | Bauchi | Katagum |
| 3 | Gwani salman | Gombe road Bauchi | Bauchi | Bauchi |
| 4 | MIRA COMPUTERS | YELWAN TUDU | Bauchi | Bauchi |
| 5 | D.G.G AND CO.ENTERPRISE | NO. 12 DAN MADAMI STREET, SABON LAYI GIADE | Bauchi | Giade |
| 6 | Loneimpressor | Commercial Area Unimaid | Borno | Hawul |
| 7 | BM COMPUTERs | 89, main market, Dambam | Bauchi | Damban |
| 8 | MAIKALAM INCLUSIVE ACADEMY | KASUWAN SHANU RAILWAY, BAUCHI | Bauchi | Bauchi |
| 9 | DAUDA USMAN COMPUTER CENTRE BUNUNU | UNGUWAR BAYAN GARU BUNUNU | Bauchi | Tafawa Balewa |
| 10 | FALALIYAWA GLOBAL CONCEPT GUMAU | NO. 8 DOGON LAYI STREET GUMAU | Bauchi | Toro |
| 11 | Divine Favour Initiative | Ungwan Makera Tafawa Balewa LGA, Bauchi State | Bauchi | Tafawa Balewa |
| 12 | Am waziri global enterprises | TATARI ALI QUARTERS AZARE | Bauchi | Katagum |
| 13 | A.Y TAUHID GLOBAL INVESTMENT & SERVICES NIG LTD | NO. 5, BYPASS ROAD, ALONG BURUNDE,, GOMBE, GOMBE STATE, NIGERIA | Gombe | Gombe |
| 14 | IBN MUHD GALAXY | Shop No. 2 Local Government Garage Near Police Headquarter GRA Road Azare | Bauchi | Katagum |
| 15 | Asabs phones | Gsm village | Bauchi | Bauchi |
| 16 | Kufa enterprises | Alkaleri central primary School | Bauchi | Alkaleri |
| 17 | I. M. S GLOBAL DAPPSIC ENTERPRISES | Baffajo Road Yelwan Tudu Kagadama Bauchi, Bauchi State | Bauchi | Bauchi |
| 18 | SHATAMBAYA INVESTMENT LTD | daurawan Dillalai bauchi | Bauchi | Bauchi |
| 19 | A.A SADEEQ VIDEO ENTERTAINMENT | Kafin madaki ganjuwa lga | Bauchi | Ganjuwa |
| 20 | BAGDAD MERCHANTS NIG LTD | NO.330 RAILWAY MARKET, NEAR RAILWAY GATE BAUCHI STATE | Bauchi | Bauchi |
| 21 | Saltech Digital Solutions | Opposite INEC Office, Bununu Central | Bauchi | Dass |
| 22 | AGS Computer Centre | Firo, Ganjuwa LGA | Bauchi | Ganjuwa |
| 23 | Having test foods | No 17 Yakubu wanka street | Bauchi | Bauchi |
| 24 | JARAWA COMPUTER CENTER GWANSAM | UNGUWAR T/WADA, BUNUNU | Bauchi | Tafawa Balewa |
| 25 | 247 CYBER EMPIRE | ATBU yelwa campus bauchi | Bauchi | Bauchi |
| 26 | ABILAT CONCEPT LIMITED | University of Maiduguri, Borno state. | Borno | Jere |
| 27 | KOBEE GRAPHICS AND TECHNOLOGIES | GANJUWA JAHUN STREET, BAUCHI | Bauchi | Bauchi |
| 28 | Rickymo Computer Services | Gwallameji, Opposite Federal Polytechnic Bauchi | Bauchi | Bauchi |
| 29 | Barwa IT Solution | No 3 Taura Road Hotoro Opp. NNPC Depot | Kano | Nasarawa |
| 30 | UMAD DIGITAL IMAGES COMPUTER CENTER AZARE | Old Kano Road Azare | Bauchi | Katagum |
| 31 | Alihsan printers computer Ningi | NINGI LGA | Bauchi | Ningi |
| 32 | Capper | Nasarawa jahun Street bauchi | Bauchi | Tafawa Balewa |
| 33 | Adams computer and business center | Ajiya adamu road bauchi | Bauchi | Bauchi |
| 34 | Yawo Multi Media | (Ahmadu Bello way, adjacent ECWA No.1 Bundot Dass) | Bauchi | Dass |
| 35 | ZAILANI COMPUTER CENTER | KOFAR DUMI, BAUCHI. | Bauchi | Bauchi |
| 36 | Jaja online registration cafe | Old grave yard road jahun | Bauchi | Bauchi |
| 37 | SANI COMPUTER CENTER ITAS | ITAS BAKIN KASUWA | Bauchi | Itas/Gadau |
| 38 | Isah Muhammad uketa shop | NUFAWA UNGUWAN JAKI BAUCHI | Bauchi | Bauchi |
| 39 | Katarko Nigerian Limited | Gumau Toro LGA Bauchi State | Bauchi | Toro |
| 40 | HABIBA COMPUTER BUSINESS CENTRE GUBI CAMPUS | ATBU GUBI CAMPUS | Bauchi | Bauchi |
| 41 | Kafin madaki ganjuwa local government | Kafin madaki Bauchi state | Bauchi | Ganjuwa |
| 42 | Yashe Business Centre | GRA Bauchi State | Bauchi | Bauchi |
| 43 | ANNUR BUSINESS CENTER | ATAPOLY BRANCH | Bauchi | Bauchi |
| 44 | COMMUNITY COMMUNICATION CENTRE | Shop No. 1 Kampawul Street Toro | Bauchi | Toro |
| 45 | ALEEYOU COMPUTER BUSINESS CENTRE | NO. AT14 DUTSE UKU ROAD NASSARAWA GWONG JOS NORTH PLATEAU STATE | Plateau | Jos North |
| 46 | Traders Multipurpose | Gamawa | Bauchi | Gamawa |
| 47 | UAU Computer Services | Nassarawa Jahun Bauchi | Bauchi | Bauchi |
| 48 | AEESHA INTEGRATED VENTURES | BAUCHI JOS ROAD, TILDEN FULANI, TORO LGA, BAUCHI STATE | Bauchi | Toro |
| 49 | NUBASS ATAPOLY CHAPTER | Abubakar Tatari Ali Polytechnic Bauchi | Bauchi | Bauchi |
| 50 | SHANONOS DIGITAL COMPUTER WIZARD | OPP. YELWAN TUDU MARKET BESIDE ATBU BAUCHI | Bauchi | Bauchi |
| 51 | DAGE CYBERCAFE AND IT SOLUTION | 18 GENERAL HOSPITAL ROAD, POTISKUM. YOBE SATTE | Yobe | Potiskum |
| 52 | YES MAN BEST CAFE | No 27 Yunusa Muhammed Way Ningi LGA Bauchi State | Bauchi | Ningi |
| 53 | First Class Computer's Katagum Zaki | Bakin Kasuwa Katagum Zaki LGA | Bauchi | Zaki |
| 54 | Champions Royal cafer | ATBU gubi bauchi | Bauchi | Bauchi |
| 55 | GADIYA VENTURES | UDUBO BAKIN KASUWA | Bauchi | Gamawa |
| 56 | Darul hadith international college bauch | Kofaran | Bauchi | Bauchi |
| 57 | Abba a baba | ajiya adamu road near central market | Bauchi | Bauchi |
| 58 | Federal Kaduna polytechnic | No 12 Kaduna polytechnic Tudun wada main Campus | Kaduna | Kaduna North |
| 59 | SHUTIL ENTERPRISES NIGERIA | Tilden Fulani opposite Buhari mai Manja | Bauchi | Toro |
| 60 | HBT PREMIUM TRESSES | Azare | Bauchi | Katagum |
| 61 | ALHASSAN MEMORIAL MULTILINK CONCEPT | DASS LGA | Bauchi | Dass |
| 62 | Printers and computer maitainance Ningi | Along Emir Palace Ningi LGA | Bauchi | Ningi |
| 63 | Ummah Shop Franchise | Abubakar Tafawa Balewa University, Bauchi State | Bauchi | Bauchi |
| 64 | Iliyasdass computer | Dass central market | Bauchi | Dass |
| 65 | TURAKI CYBER TECH | N 3 MURTALA MUHAMMAD WAY JOS OPP UNIJOS OLD CAMPUS,JOS PLATEAU STATE | Plateau | Jos North |
| 66 | Banko media computer | Tsohon Tasha Dass | Bauchi | Dass |
| 67 | E-CONNECT GLOBAL SYSTEM CAFE DARAZO | OPP NEPA OFFICE DARAZO LGA, BAUCHI STATE | Bauchi | Darazo |
| 68 | ApininBinta | Mile 7 Nepa zaria Road jos plateau state | Plateau | Jos North |
| 69 | KURTAU COMPUTER VENTURE | Modibbo Adama University, Yola. | Adamawa | Grie |
| 70 | Dangel Digital Solution | Maiduguri Road Bauchi, Bauchi State | Bauchi | Bauchi |
| 71 | Digital Kwaro Computers | No. 2 Opposite Toro Road Federal Low Cost Bauchi | Bauchi | Bauchi |
| 72 | Kimah cyber cafe azare | Kimah Filling Station Azare | Bauchi | Katagum |
| 73 | DOUBLE PEACE COMPUTER CENTER | area misau bauchi state | Bauchi | Misau |
| 74 | BINARAB BUSINESS CENTRE | SHOP NO.5 GAMAWA MAIN MARKET AMADU BANUPE STREET ADJACENT TO PEOPLE BANK MOSQUE, GAMAWA, BAUCHI STATE | Bauchi | Gamawa |
| 75 | ALL THE BEST CYBER CAFE | Adamu Soye Street Jekadafari Quaters Gombe | Gombe | Gombe |
| 76 | LAR EXCLUSIVE FASHION DESIGNS & STORE | KADAHAR BAUCHI | Bauchi | Alkaleri |
| 77 | Abubakar Aji | Federal Polytechnic Damaturu, Yobe State Nigeria | Yobe | Damaturu |
| 78 | Usmaniyya Mihada Computer Business Centre | Shop No. 4 Opp. Vigilantee Group Office, Railway Road Bauchi | Bauchi | Bauchi |
| 79 | STAR MELIVER GLOBAL SYSTEM ENTERPRISE | New layout juwat Toro LGA bauchi state | Bauchi | Toro |
| 80 | ASAF COMPUTER & GLOBAL LINK | NASARAWA STREET MISAU NASARAWA STREET , MISAU, BAUCHI STATE | Bauchi | Misau |
| 81 | Ibrahim Abdullahi | Karofin Madaki St | Bauchi | Bauchi |
| 82 | Majlisu Abhasil Jaliyyah Multipurpose Cooperative Society | Shop No 7 Tahfiz Plaza, Opp. Police Station Zango Road, Federal Low cost Jum'at Mosque Bauchi, Bauchi state | Bauchi | Bauchi |
| 83 | ARIGWANI SOFTWARE NIG. ENTERPRISES | NO. 5 COMMERRICAL AREA, A.D. RUFA'I COLLEGE FOR LEGAL STUDIES, MISAU LGA, BAUCHI STATE. | Bauchi | Misau |
| 84 | ALS Minister Cyber Security Services Gumau | No. 3 Alh. Dankwana Gumau Toro LGA Bauchi State | Bauchi | Toro |
| 85 | Gerawa Global links | Wunti Market Behind Container Bauchi | Bauchi | Bauchi |
| 86 | ALBARKA GLOBAL CONCEPT AND SERVICES | NO. 2 TULU ROAD RISHI VILLAGE OF TORO LOCAL GOVERNMENT | Bauchi | Toro |
| 87 | Jaz | Kasuwar kaji | Bauchi | Katagum |
| 88 | KAGADAMA GLOBAL VENTURE | NO. 3, KAGADAMA, DASS LGA, BAUCHI STATE | Bauchi | Dass |
| 89 | HIGH TECH DIGITAL SERVICE | FEDERAL LOW COST RAILWAY ROAD OPPOSITE ZAMANI CHEMIST BAUCHI | Bauchi | Bauchi |
| 90 | DOMA COMMUNICATIONS ENTERPRISES | NO 6 GAMES VILLAGE JUNCTION | Bauchi | Bauchi |
| 91 | PHYSICIAN CYBER GROUP | No 2A kabuga | Kano | Gwale |
| 92 | SAFIYANU ENTERPRISES | behind old chief palace karu | Bauchi | Darazo |
| 93 | Automatic communication in business gandu misau | Mangari bypass | Bauchi | Misau |
| 94 | Total Cyber Cafe Kangere | Shop No 26 opposite ATBCOE Kangere. Gombe Road Bauchi. Bauchi State | Bauchi | Bauchi |
| 95 | Al Hikma Business Center | Bauchi | Bauchi | Ganjuwa |
| 96 | Reinforce civil engineer cafe | Wunti dada, Bauchi | Bauchi | Bauchi |
| 97 | Nagiwa Internet Cafe, Karaye | Karaye Kofar Fada Quarters | Bauchi | Damban |
| 98 | A WAZIRI COMPUTER BUSINESS CENTER | Along gombe road | Bauchi | Alkaleri |
| 99 | Ibrahim Computer Centre | Atapoly Bauchi | Bauchi | Bauchi |
| 100 | sunenergy solution enterprise | jos plateau state | Plateau | Jos North |
Accredited Centers
List Of Accredited Centers And Their Locations
| # | Center Name | Addrees | State | LGA |
| --- | --- | --- | --- | --- |
| 1 | SKYLINKS COMPUTER DIAGNOSTICS | 43 ADEBAYO STREET, JOS, PLATEAU STATE | Plateau | Jos North |
| 2 | ADOJI COMPUTER CENTRE | BEHIND FIRST BANK DARAZO | Bauchi | Darazo |
| 3 | Auwal Communication And Business Centre | Cheledi Market Kirfi LGA | Bauchi | Kirfi |
| 4 | Nas Computer Limited | Makama Jahun Street Near Maikafi Crescent, Bauchi | Bauchi | Bauchi |
| 5 | BRIDGET WILLIAMS ICT/E-LIBRARY | Gindiri Mission Compound BY GIRLS HIGH SCHOOL, GINDIRI | Plateau | Mangu |
| 6 | ARAF CAFE & BUSINESS CENTER | NO. 8 ABUJA STREET,, LAFIA NASARAWA | Nasarawa | Lafia |
| 7 | A,YAYU COMPUTER CENTER | Kasuwar Kaji, Azare, Bauchi State, Katagum, Bauchi | Bauchi | Katagum |
| 8 | AHYAK COMPUTER CENTRE BASIRKA | BASIRKA TOWN GWARAM LGA JIGAWA STATE | Jigawa | Gwaram |
| 9 | Wazirin Malatin Enterprise | Dambam | Bauchi | Damban |
| 10 | AMD KAROFI GENERAL ENTERPRISES DARAZO | NO. 10 GIDAN WAKILIN DARAZO ABASAMA STREET, DARAZO, BAUCHI STATE | Bauchi | Darazo |
| 11 | Megalink ICT Consultant | Opp Abubakar Tafawa Balewa University Bauchi | Bauchi | Bauchi |
| 12 | BASHIR & ABDULHAMID PARTNERS | Liman Mahmoud street Bauchi | Bauchi | Bauchi |
| 13 | Sani idris Adam cafe | Bappah waziri street kafin kuka azare | Bauchi | Katagum |
| 14 | BMZ Density Nig Ltd | Bauchi Road, | Plateau | Jos North |
| 15 | Isalulkair school for Arabic and higher Islamic studies Yana | Yana unguwar Babayo | Bauchi | Shira |
| 16 | Annur Computer Business Center Giade | Unguwar Guru Giade | Bauchi | Giade |
| 17 | ZOETEK IT SOLUTIONS | 16 YELWA, OPP. ATBU, BAUCHI, BAUCHI | Bauchi | Bauchi |
| 18 | Sham-muh global venture | 31 sabuwar kasuwa | Bauchi | Bauchi |
| 19 | HAROUNA LAME CYBER CAFE AND COMMUNICATION GUMAU | No. 3 Unguwan Sarkin Yamma Gumau Toro LGA, Bauchi State | Bauchi | Toro |
| 20 | YOUSEF COMPUTER ENTERPRISE | UNGUWAR BATSALA DARAZO | Bauchi | Darazo |
| 21 | Adam Lawal Isma'il Computer Center Gumau | Gumau, Toro LGA Bauchi State | Bauchi | Toro |
| 22 | Emirate Graphix Bukuru | Post Office Bukuru Jos South Plateau State | Plateau | Jos South |
| 23 | Holnet Cafe and Computer Training Center | Baba Gonto Street Tafawa Balewa LGA Bauchi State | Bauchi | Tafawa Balewa |
| 24 | THANKGOD JOEL ICT CAFE | PAMBEGUA KUBAU LOCAL GOVERNMENT KADUNA STATE | Kaduna | Kubau |
| 25 | shamzak computer service cafe | bank road near NDIC | Bauchi | Kirfi |
| 26 | EJ COMPUTERS AND ICT | NO 10 GOMBE ROAD, KANGERE, BAUCHI LGA, BAUCHI STATE | Bauchi | Bauchi |
| 27 | Patrick ThankGod | Boi Bogoro LGA BAUCHI | Bauchi | Bogoro |
| 28 | A-Z Hybrid Computer & Multi Business Enterprises | Sabon Kaura Behind ATBU Bauchi, Bauchi State | Bauchi | Bauchi |
| 29 | QUINTASPLACE | Ikoyi Lagos | Bauchi | Katagum |
| 30 | Tambaya computer business center | Unguwar Turaki Dambam | Bauchi | Damban |
| 31 | LAGWADA PURE WATER LAFIA | NO. 4, LAGWADA FACTORY STREET, BESIDE DEEPER LIFE CAMP KWANDERE ROAD, COLLEGE OF AGRICULTURE, Lafia, Nasarawa | Nasarawa | Lafia |
| 32 | AIR-MACX COMPUTER AND INTERNET SERVICES | opposite ATBU Gate Yelwa Compus Along GHUKUC Bauchi, Bauchi State | Bauchi | Bauchi |
| 33 | AA Computer Centre Azare | Matsango Old ABC | Bauchi | Katagum |
| 34 | ICONNET DIGITAL COMPUTER BUSINESS CENTRE, BAUCHI | Yelwa New Muazu Layout Bauchi | Bauchi | Bauchi |
| 35 | Darussalam Computer Institute | Kawo kaduna state nigeria | Kaduna | Kaduna North |
| 36 | APEX COLLEGE | Opposite JIBWIS Secondary school | Bauchi | Bauchi |
| 37 | alhajiji multi global concep | gombe road g r a bauchi | Bauchi | Bauchi |
| 38 | Xylem Computers and Leadership Consult | No 33 Hajiya Hadiza memorial complex, opp. ATA Poly | Bauchi | Bauchi |
| 39 | Aliyaros International Limited | No 5 & 6 federal low-cost main road Misau BAUCHI STATE | Bauchi | Misau |
| 40 | B B INVESTMENT AND COMMUNICATION | MATSANGO | Bauchi | Katagum |
| 41 | AL-AMEEN BUSINESS CENTRE | AMINU SALEH COLLEGE OF EDUCATION, AZARE | Bauchi | Katagum |
| 42 | Nasarawa jahun | Maikafi street | Bauchi | Bauchi |
| 43 | Mansir bala | Opposite police station dass | Bauchi | Dass |
| 44 | N&Z Computer Business Services, Katsina | No. 2 Cafeteria Al-Qalam University, Katsina, Katsina State | Katsina | Kurfi |
| 45 | Jpg future world | University of Maiduguri | Borno | Bama |
| 46 | AZ TILDE COMPUTER CENTRE | NO 16 OLD DIRIKO ROAD, TILDEN FULANI | Bauchi | Toro |
| 47 | AL-IHSAN BUSINESS CENTRE ATAPOLY BAUCHI | ABUBAKAR TATARI ALI POLYTECHNIC BAUCHI | Bauchi | Bauchi |
| 48 | midis international | Unguwar kaki street,opposite yabanya arts and print, bauch | Bauchi | Bauchi |
| 49 | Waleeson Global Link | Sabon layi opposite Buraima primary school Potiskum | Bauchi | Gamawa |
| 50 | BilVic integrated concepts | No 5 polycon shopping center, Federal Polytechnic Bauchi | Bauchi | Bauchi |
| 51 | Al'ayub computer | Alkaleri opp. AKY Makama | Bauchi | Alkaleri |
| 52 | Cyber Cafe | Yan Doka road, Bauchi | Kano | Bunkure |
| 53 | ROBOJIB ENTERPRISES | Azare Katagum Bauchi | Bauchi | Katagum |
| 54 | COMMUNITY COMMUNICATION CENTRE | Shop No. 1 Kampawul Street Toro | Bauchi | Toro |
| 55 | RAHAMA CYBER CAFE VENTURES | NO 41 MOHD IDRISS WAY TSOHUWAR KASUWA NEAR CINEMA POTISKUM | Yobe | Potiskum |
| 56 | ABU BUSINESS CENTER | ABU ZARIA | Kaduna | Sabon Gari |
| 57 | A&B COMPUTER BUSINESS CENTER | MAIN MARKET DAGAUDA | Bauchi | Damban |
| 58 | BAKIRU RABO GATHERING GENERAL ENTERPRISES | No. 5 Kofar fada kibiya LGA Kano state | Kano | Kibiya |
| 59 | Nasarawa | Gombe road | Bauchi | Bauchi |
| 60 | Shuaibu | Tsangaya Gololo | Bauchi | Gamawa |
| 61 | ISHENIWONDERS GLOBAL CONCEPT | ALONG SIR ABUBAKAR TAFAWA BALEWA ROAD, TAFAWA BALEWA | Bauchi | Tafawa Balewa |
| 62 | BRAMA WIRELESS LIMITED | NO. 12A LANDMARK PLAZA, AHMADU BELLO WAY BAUCHI | Bauchi | Bauchi |
| 63 | ADAMA COMPUTERS AND PRINTING PRESS | Opp. Sir Abubakar tafawa balewa Tomb Ajiya adamu road bauchi | Bauchi | Bauchi |
| 64 | Tachong Computers | Kasuwan Laka Tafawa Balewa | Bauchi | Tafawa Balewa |
| 65 | Ibrahim Muhammad kabir | dusten tanshi behind malam Sulaiman mosque | Bauchi | Ganjuwa |
| 66 | Mb computer dagauda | Dagauda dambam | Bauchi | Damban |
| 67 | Solar Energy CAFE | Kafin Tafawa, Bayara, Bauchi | Bauchi | Bauchi |
| 68 | Nana Hafsat Memorial Academy Bauchi | No.0006 BEHIND GIDAN KAJI, ZANGO, BAUCHI, BAUCHI, NIGERIA | Bauchi | Bauchi |
| 69 | AA Maidala Integrated Concept | Obasonjo/Atiku opposite Yandoka road bauchi | Bauchi | Bauchi |
| 70 | K-MAP TECHNOLOGICAL CONCEPTS | Beside School of Business Studies, Federal Polytechnic BAuchi | Bauchi | Bauchi |
| 71 | Arewa press printing and communication limited | No. 2 Hajiya mainika building railway road Bauchi | Bauchi | Bauchi |
| 72 | Hammajulde Global Enterprise | C/O Amman Bn Yasir, Bauchi | Bauchi | Bauchi |
| 73 | Hamisu Hamma | Railway Unguwankur Bauchi state | Bauchi | Bauchi |
| 74 | Abdullahi Muhammad | Unguwar Abuja itas | Bauchi | Itas/Gadau |
| 75 | FAISMUHA ENTERPRISES | No 8, Sabuwar kasuwa junction, Railway Road Bauchi | Bauchi | Bauchi |
| 76 | white light cafe | no. 09 CCECC office Abuja | FCT Abuja | Municipal Area Council |
| 77 | Gidoga global communication | Railway road bauchi | Bauchi | Misau |
| 78 | starnet cafe | Abubakar Tatari Ali Polytechnic Bauchi | Bauchi | Bauchi |
| 79 | Y.I AGRO FARM VENTURES | NO 13/14 AHMADU BELLO WAY GWANGE I WARD MAIDUGURI | Bauchi | Damban |
| 80 | Amak global resources | Baba Kafinta street Azare | Bauchi | Katagum |
| 81 | Sima star Business Center | no. 115 ABU Zaria main campus, Dan Fodio Hall extension 5 | Kaduna | Zaria |
| 82 | SHURAIHAT COMPUTER CENTER | GOMBE ROAD BAUCHI | Bauchi | Bauchi |
| 83 | Baban kalipha venture | Unguwan kara Darazo | Bauchi | Darazo |
| 84 | DAN BABA AGRO FARM | NO. 10 BUNGA ROAD, AFTER PLANTATION, NINGI, BAUCHI | Bauchi | Ningi |
| 85 | KINGS CAFE | CENTRAL MARKET BOGORO | Bauchi | Bogoro |
| 86 | TOP-TECH INTEGRATED SERVICES | CENTRAL MARKET LUSA | Bauchi | Bogoro |
| 87 | Aliyu adamu | Zangon daura k yamma | Katsina | Zango |
| 88 | Abubakar Adamu hassan | Tafawa balewa Street, federal low-cost bauchi | Bauchi | Bauchi |
| 89 | MESHBOX LIMITED | 14 NCCF LANE,YELWA, LEBURA BAUCHI | Bauchi | Bauchi |
| 90 | Al ansar | ahmadidrisyunus69@gmail.com | Gombe | Dukku |
| 91 | A.M Tukur Ultimate Ventures | Shop No. 2 Opp. ZULKAD Shopping Complex Along Gombe Road Biu, Borno State | Borno | Biu |
| 92 | Raudah International college K/madaki | Fada street Kafin Madaki | Bauchi | Ganjuwa |
| 93 | Bayu & Sons Global Enterprise | Central Market Darazo, Darazo LGA Bauchi State | Bauchi | Darazo |
| 94 | MAHAD STANDARD VISION | No 8 Ahmad Bello way maiduguri Borno state | Bauchi | Shira |
| 95 | Shaibatul hamdi Islamiyya | Zawiyya Azare | Bauchi | Katagum |
| 96 | A AND A COMPUTERS AND TECHNOLOGY | GWALLAMEJI, OPPOSITE FEDERAL POLYTECHNIC BAUCHI | Bauchi | Bauchi |
| 97 | Chikasoron Wunti Communication and General Enterprise LTD | Opposite JIBWIS Central Mosques Gumau | Bauchi | Toro |
| 98 | A.M.M BUSINESS CENTER | Magaji Quarters, bauchi, bauchi state | Bauchi | Bauchi |
| 99 | Khadi Printing Press & Computer Service | No. 229 Gidan Danmaryamu Nassarawa Street Bauchi, Bauchi State | Bauchi | Bauchi |
| 100 | MUBARAK COMMUNICATION CENTER BAYARA | BAYARA ALONG DASS ROAD BAUCHI | Bauchi | Bauchi |
Accredited Centers
List Of Accredited Centers And Their Locations
| # | Center Name | Addrees | State | LGA |
| --- | --- | --- | --- | --- |
| 1 | HAMZA A BURE AND SONS ENTERPRISE | Tudun wada soro | Bauchi | Ganjuwa |
| 2 | COMPUSOFT INSTITUTE OF INFORMATION TECHNOLOGY | No. 81 Ahmadu Bello way Ningi | Bauchi | Ningi |
| 3 | A I M DAN OTOUKE | Magaji quarters opp armour barracks bauchi | Bauchi | Bauchi |
| 4 | Takandan giwa | Takandan giwa | Bauchi | Toro |
| 5 | Federal university gashua | Gashua yobe state | Bauchi | Bauchi |
| 6 | HBT PREMIUM TRESSES | Katagum | Bauchi | Katagum |
| 7 | Classic Information Technology | No.2 plaza itas gadai | Bauchi | Itas/Gadau |
| 8 | NURU HASKE COMPUTER CENTRE | OPPSITE ACCESS BANK PLC ALONG AHMED ABDULKADIR WAY., BAUCHI, BAUCHI STATE | Bauchi | Bauchi |
| 9 | HASTAN GLOBAL ENTERPRISE | SHOP NO. 23 RAILWAY SHOPPING COMPLEX RAILWAY ROAD, BAUCHI STATE | Bauchi | Bauchi |
| 10 | AFHAR | WUNTI STREET, BAUCHI | Bauchi | Bauchi |
| 11 | EL-JAMIL RIKADAWA | NO 31 LAGOS STREET MAKURDI | Benue | Makurdi |
| 12 | Polinks | Yelwan makaranta | Bauchi | Bauchi |
| 13 | 216 ENERGY LIMITED KAFIN KUKA BAUCHI KATAGUM | Kafin kuka azare | Bauchi | Katagum |
| 14 | KABSON COMPUTERS | BOCDA SHOPING COMPLEX BOGORO, BOGORO LGA, BAUCHI STATE | Bauchi | Bogoro |
| 15 | IBN ISAH SHOPPING COMPLEX | No. 13 along maiduguri road Soro, main market, soro, Bauchi state. | Bauchi | Ganjuwa |
| 16 | Almughni and co2018 | No19Babakafinta street,Azare Bauchi state. | Bauchi | Katagum |
| 17 | Khaleepher Cyber Cafe | Sabon Fegi Street Azare | Bauchi | Katagum |
| 18 | CETO BUSINESS VENTURE | House 32, Lawan Line Behind Giwa Barrack, Maiduguri, Borno State. | Borno | Jere |
| 19 | BASH GINAKA DIGITAL ENTERPRISES | OPPOSITE NAKOWA CLINIC SORO | Bauchi | Ganjuwa |
| 20 | Muhammad Faisal musa | Bauchi state | Bauchi | Dass |
| 21 | Al-ummah Business Center | Sarkin mangu, jos | Plateau | Jos North |
| 22 | al hayyat digital centre | jahun bauchi | Bauchi | Bauchi |
| 23 | Katagum cyber cafe | Bakin prison azare | Bauchi | Bauchi |
| 24 | AL-BASSAM COMPUTER CENTRE | SHOP NO.3 ALH HAMZA's Plaza Dass | Bauchi | Dass |
| 25 | Ibrahim Hassan Aliyu | Ngomari old airport, maiduguri borno state | Borno | Jere |
| 26 | Tulu | Tulu Tama Toro | Bauchi | Toro |
| 27 | R. Adam Global Resources | Kandahar Street Bauchi | Bauchi | Bauchi |
| 28 | NUBASSFUGA | Federal University Gashua, Nguru Road, Gashua, Bade LGA, Yobe State, Nigeria | Yobe | Bade |
| 29 | Luti Patent's Medicine Store and Computer Center | Kandahar Street near mai Dankali's Juma'at Mosque Bauchi | Bauchi | Bauchi |
| 30 | HABIB AMB COMPUTER CENTER DUTSEN TANSHI BAUCHI | Dutsen Tanshi Bacuhi | Bauchi | Bauchi |
| 31 | omale | Peace street No 2 Yelwa Tsakani Bauchi | Bauchi | Bauchi |
| 32 | BASAJA NIGERIA LIMITED | WUNTI STREET MAKERA BAUCHI | Bauchi | Bauchi |
| 33 | PEACE COMPUTER BUSINESS AND TRAINING CENTER KAFIN MADAKI | KAFIN MADAKI ADJ. SPECIAL SCHOOL ROAD | Bauchi | Ganjuwa |
| 34 | Bauchi | BAUCHI STATE UNIVERSITY, YULI CAMPUS BAUCHI | Bauchi | Itas/Gadau |
| 35 | Jibwis C. O. E JAMA'ARE | ABUJA QUARTERS , JAMA'ARE BAUCHI STATE | Bauchi | Jamaare |
| 36 | JABEER SMAN GLOBAL VENTURES | NASARAWA JAHUN BARAYA COMPLEX BAUCHI | Bauchi | Bauchi |
| 37 | JBC BAUCHI | Ajiya Adamu Ran Road Bauchi | Bauchi | Bauchi |
| 38 | RAILWAY MARKET BAUCHI | RAILWAY MARKET BAUCHI STATE | Bauchi | Alkaleri |
| 39 | Hanan Ventures | Old Airport Azare, Bauchi State | Bauchi | Katagum |
| 40 | VOICE OF JHAR | BESIDE SCHOOL LIBRARY FEDERAL POLYTECHNIC BAUCHI | Bauchi | Tafawa Balewa |
| 41 | IBN WAQAS COMPUTERS | Makara-Huta, Azare | Bauchi | Katagum |
| 42 | Dr. Sulaiman Adamu College For Qur´an Bakin Kura | No. 93, Rariyan Tukwane Bakin Kura Bauchi | Bauchi | Bauchi |
| 43 | Strong Heart Cafe | Beside Vuuntogah Junction, Tafawa Balewa LGA, Bauchi State | Bauchi | Tafawa Balewa |
| 44 | Data telcon | GRA | Bauchi | Katagum |
| 45 | Abdulmumini Shuaibu | Kirfi | Bauchi | Kirfi |
| 46 | I&G Computer Services, Nig. Ltd. | I&G Computer Services Nig. Ltd, Dasham Bakin Kogi, Tafaws Balewa LGA, Bauchi State. | Bauchi | Tafawa Balewa |
| 47 | Telaman | Usmanu Dan fodiyo university skkoto | Sokoto | Wamako |
| 48 | Muhammad mukhtar | Jaiz Integrated Concept | Bauchi | Tafawa Balewa |
| 49 | MM. BABABA | Opposite Wunti Market | Bauchi | Alkaleri |
| 50 | Munir rabiu abdurrahman | Gidan sarki | Bauchi | Bauchi |
| 51 | Hussain Magaji | Gamab nassarawa | Bauchi | Kirfi |
| 52 | BASHIR SALEH | Sardauna road azare | Bauchi | Katagum |
| 53 | Ibrahim Abdulkadir Muhammad | Federal University Kashere | Bauchi | Katagum |
| 54 | SAIDU BABANGIDA | Gugulin Misau Bauchi state | Bauchi | Misau |
| 55 | SULAIMAN SALEH | NASARAWA A | Bauchi | Katagum |
| 56 | bakir yushau | no79angwan zaria | Kaduna | Zaria |
| 57 | Neehlann general merchant and enterprises | Wuntin dada along Jos road Bauchi | Bauchi | Bauchi |
| 58 | Health Technology Ningi | Ningi kano road | Bauchi | Ganjuwa |
| 59 | Kuntaru global ventures ltd | No 15 opposite AA RANO fueling station bauchi | Bauchi | Bauchi |
| 60 | Nehemiah | Tafawa balewq | Bauchi | Tafawa Balewa |
| 61 | Muhibbaty Global Enterprises | Bakaro Street Bauchi | Bauchi | Bauchi |
| 62 | Hashimu umar | Wunti market behind container | Bauchi | Kirfi |
| 63 | Ahmad saidu imam | nuhu bamalli polytecnic zaria | Bauchi | Damban |
| 64 | Anas zubairu | Warji unguwar gagare | Bauchi | Warji |
| 65 | Jalam cafe center | Miya Ganjuwa bauchi state | Bauchi | Ganjuwa |
| 66 | AMM GLOBAL LINKS | Magaji Quarters Bauchi, Bauchi State | Bauchi | Bauchi |
| 67 | ALHASSAN DAN MANZO GLOBAL ENTERPRISES | Shop No. 1, Muhammad Gombe Street, Bayan Tasha, , Status | Gombe | Funakaye |
| 68 | kabiri yakubu | prison road ningi | Bauchi | Ningi |
| 69 | post office ningi | katirjen gabar ningi | Bauchi | Ningi |
| 70 | Federal University kashere | Ganjuwa | Bauchi | Ganjuwa |
| 71 | Ahmed Salisu | Nageroye Nigeria enterprise Adr.NE | Bauchi | Bauchi |
| 72 | Atap | Wuntin dada | Bauchi | Bauchi |
| 73 | Gaskiya motors | Federal lowcost Bauchi | Bauchi | Bauchi |
| 74 | Abdulaziz Attom | Soro Town | Bauchi | Ganjuwa |
| 75 | Hassan madu waziri | hassanmaduwaziri@gmail.com | Bauchi | Damban |
| 76 | University of maiduguri | Zango bauchi | Bauchi | Warji |
| 77 | Professional Computer Institute | Unguwar fawari Itas | Bauchi | Itas/Gadau |
| 78 | Happy Luka | Bauchi | Gombe | Balanga |
| 79 | Abubakar Tafawa Balewa University Bauchi | Yelwan makaranta Bauchi | Bauchi | Bauchi |
| 80 | LAMI GARBA ENTERPRISES ITAS | unguwar shamaki itas, | Bauchi | Itas/Gadau |
| 81 | Bauchi state University | Basug | Bauchi | Damban |
| 82 | Abubakar yunus | hausari | Borno | Maiduguri |
| 83 | Okolofo Isaiah kende | Unguwar yayani katagum Zaki | Bauchi | Zaki |
| 84 | SUNRISE COMPUTER SOLUTION No.1 | No.1 Gidan Deputy Opposite Idi Maza Junction, , | Bauchi | Bauchi |
| 85 | MaikalamICT Centre | Opposite Railway Terminal, railway Bauchi | Bauchi | Bauchi |
| 86 | Bill and Melinda College of Health Technology Ningi | Ningi Bauchi | Bauchi | Ningi |
| 87 | Magaji Musa Yakubu | bogoro | Bauchi | Bogoro |
| 88 | College of education darazo | Darazo street | Bauchi | Misau |
| 89 | Azare | Isawa | Bauchi | Giade |
| 90 | Bright Computers and Information Technology Accademy | Bk 106 kerena Bukuru Jos | Bauchi | Darazo |
| 91 | Najib computer center | Tilde | Bauchi | Toro |
| 92 | HIGHER ACADEMY ONLINE SERVICE | Within Kangere, Bauchi | Bauchi | Bauchi |
| 93 | ABDULLAHI ABUBAKAR | aabubakar705@gmail.com | Bauchi | Bauchi |
| 94 | habiba muhammad usman | makama S 13 bauchi ` | Bauchi | Kirfi |
| 95 | Haruna yahaya mahe | Kofar gombe road bauchi | Bauchi | Bauchi |
| 96 | KB. MILTON VENTURES | WUNTI SHOPPING COMPLEX,BAUCHI | Bauchi | Bauchi |
| 97 | Imrana nuhu | Tudun wada sabuwar hanya gusau | Bauchi | Tafawa Balewa |
| 98 | SAHAIBH AND SONS | No22 LAYING YANWANKI DAGUGA BADARAWA KADUNA ,KADUNA STATE | Bauchi | Toro |
| 99 | A.S.K | No. 1 Azare Main Market | Bauchi | Katagum |
| 100 | Al Hikima Multipurpose | Sule katagum Road | Bauchi | Giade |
Accredited Centers
List Of Accredited Centers And Their Locations
| # | Center Name | Addrees | State | LGA |
| --- | --- | --- | --- | --- |
| 1 | I & G Communication Enterprises | Opposite Cocin Church Bogoro LGA | Bauchi | Bogoro |
| 2 | Nufawa cape center | Nufawa bayan bata | Bauchi | Bauchi |
| 3 | BAPPAH AHMED ENTERPRISES | UNGUWAR GAMBO | Bauchi | Itas/Gadau |
| 4 | KB MILTON CAFE | Karofin Maadaki Street | Bauchi | Bauchi |
| 5 | Lotus Communication | Murtala Muhammad way Bauchi | Bauchi | Bauchi |
| 6 | DANWAZIRI INTEGRATED RESOURCES LTD | PLOT B6034, GOODLUCK ROAD, FEDERAL LOW COST GOMBE | Gombe | Gombe |
Sponsored Links